Festa Italiana will host special one-off events at the Festival Piazza – a chance for ticket holders to experience a unique Italian dining adventure right in the heart of the city centre.
Saturday 28th August
Festa Italiana Feast with Gennaro Contaldo & Giancarlo Caldesi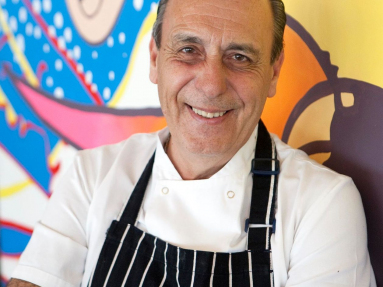 On Saturday 28th August, legendary Italian restaurateurs, authors and UK TV favourites Gennaro Contaldo (Saturday Kitchen, Two Greedy Italians, Jamie and Jimmy's Friday Night Feast), and Giancarlo Caldesi (Return to Tuscany, Saturday Kitchen, Sunday Brunch), will be joining Maurizio in the kitchen, talking guests through the menu and answering questions for the duration. The event will be taking place in Festa's well ventilated and open dining space, and each party will be seated separately within their own groups to ensure Covid safety. *A banquet ticket will include a drink on arrival and three exquisite courses of authentic Italian food all served up by some of the best chefs in the business.
£65 7.30pm
Book tickets